Bronze Medallion & Surf Rescue Certificate Courses
PSAR (Public Safety & Aquatic Rescue) Manual Setup
1. Go to the Members Portal and log in here: https://members.sls.com.au/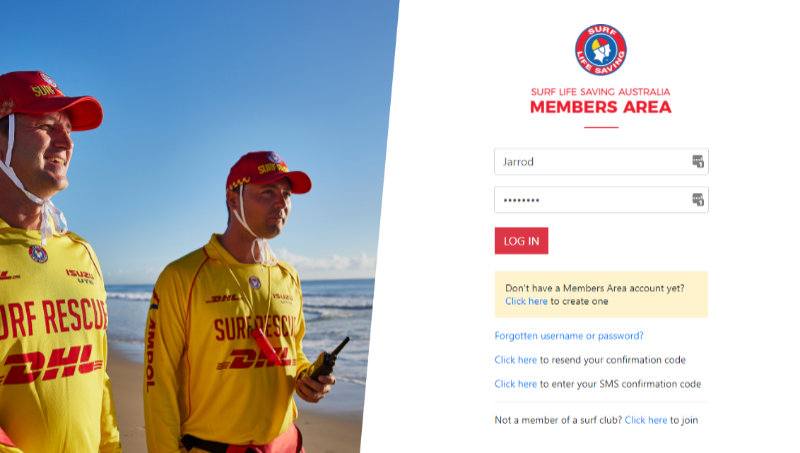 2. Go to the Members Store page.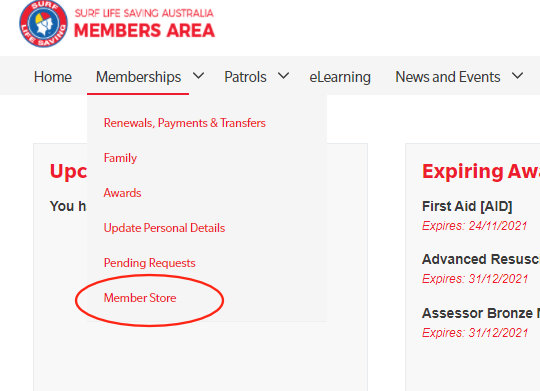 3. Click the "The Members Online Shop" button to go to the shop website.

4. Look for the "Public Safety & Aquatic Rescue Training Manual". It should be on the home page, but if not go to the Publications catalogue.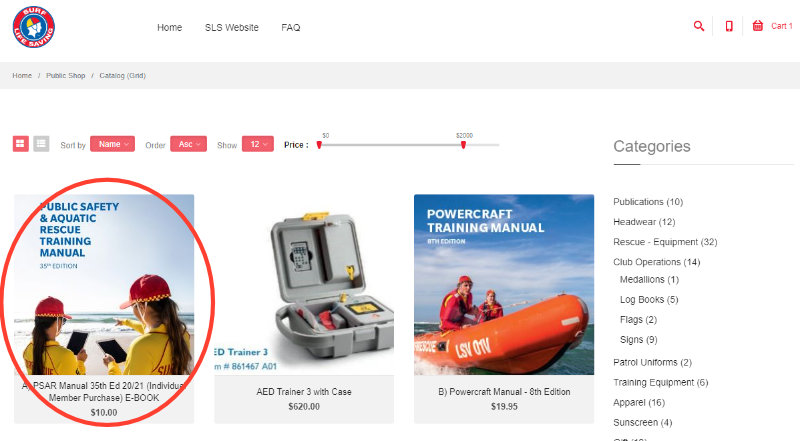 5. Add the manual to your cart and go to view the cart.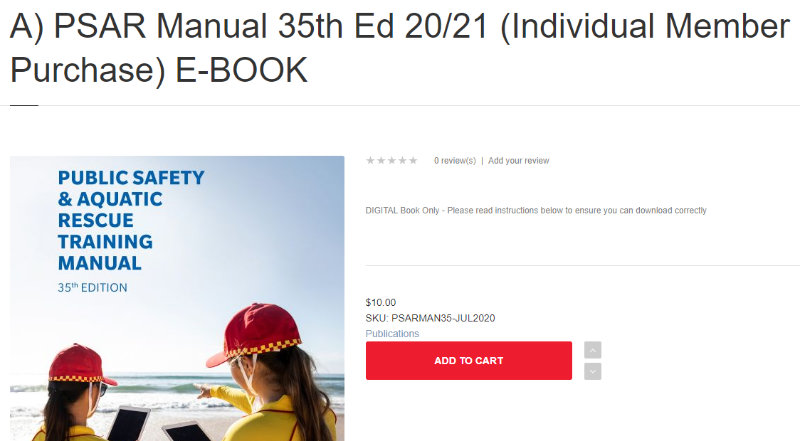 5. The club will give you a discount coupon number for the full price of the manual. Fill in the coupon number given to you and "Apply to Order"; this will take the total amount to zero. You still need to "Proceed to Checkout" and fill in your details, but there will be no charge.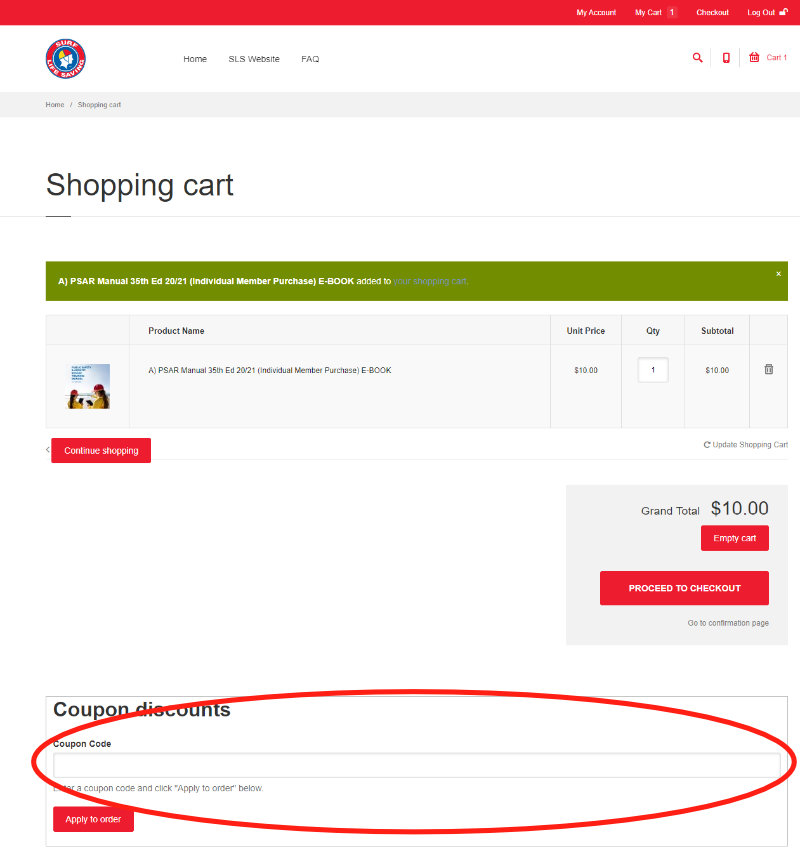 6. Now you have purchased your digital manual, you need to go and download an app on your smartphone or tablet that allows you to read the manual. At this stage, there is no other way to read your manual, other than the app. So go to either Google Play Store or the Apple Store and search for "SLSA Publications" and look for the correct app.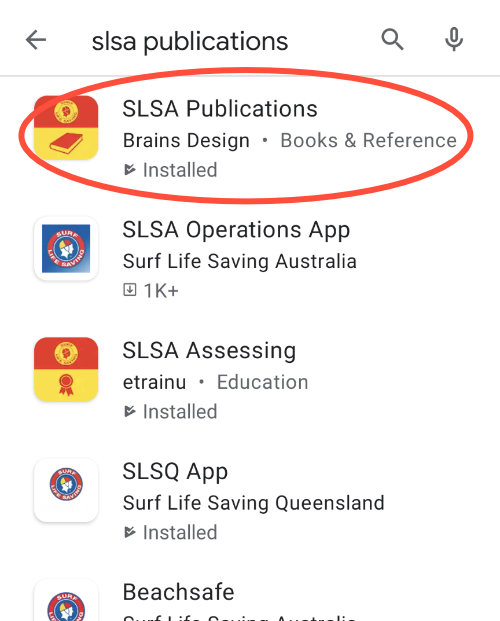 7. Install the "SLSA Publications" app on your device.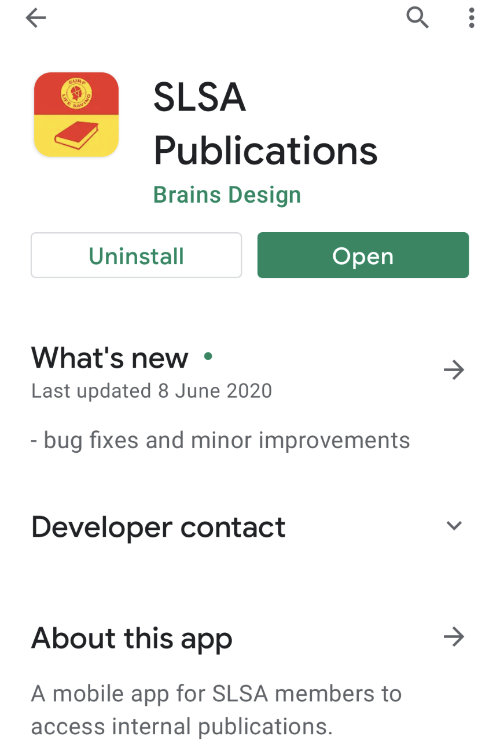 8. Go to the app on your device and login. You will login using the same username and password as you set for your Members Portal.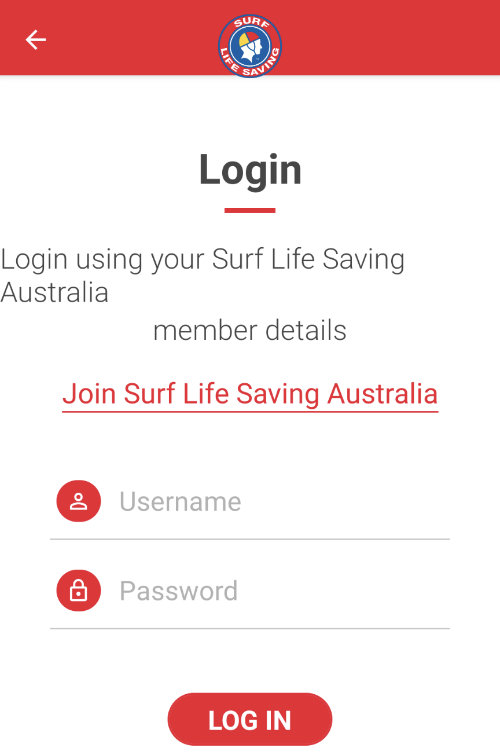 9. Look for the manual in the app. If it isn't showing at login, look under "Publications" in the menu. Note: It may take some time for the manual to show in your app, so if you don't see it immediately, wait a while and try again.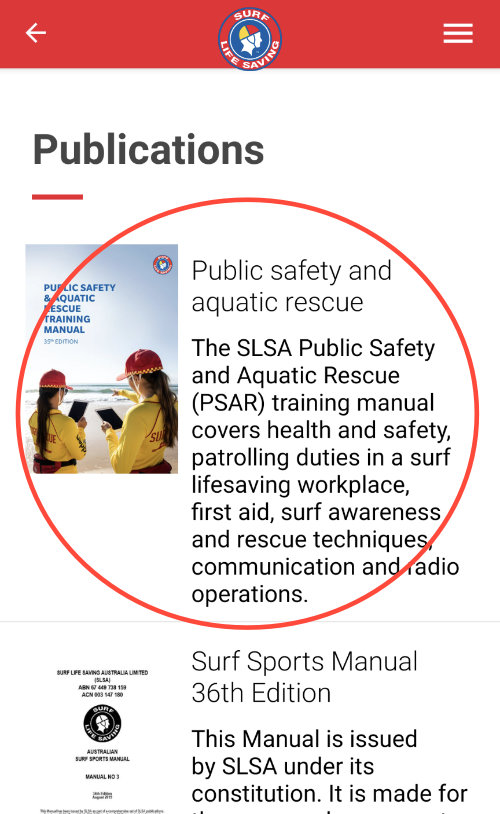 7. Click the "Start Reading" button to start at the beginning or use the chapters section below to access each individual chapter.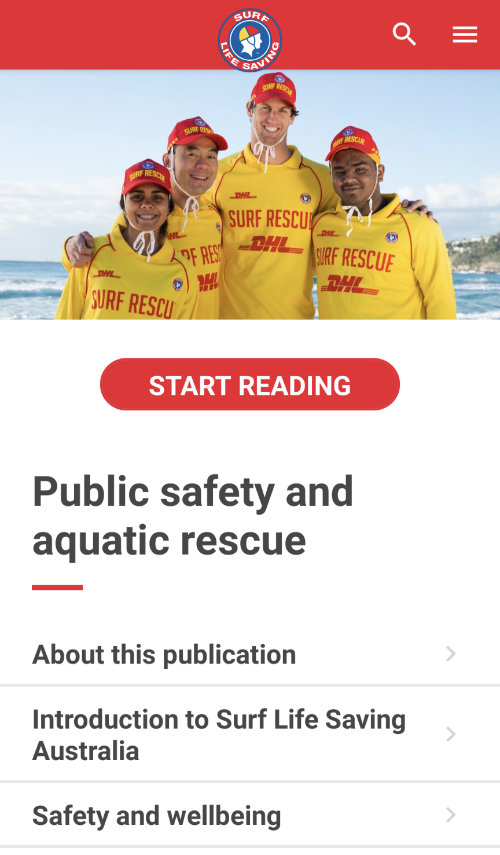 Next Step:
Now you're ready to start your Bronze Medallion or Surf Rescue Certificate course. Your trainer will regularly refer to both your manual (PSAR) and the online course/assessment in your eLearning section.