Bronze Medallion & Surf Rescue Certificate Courses
Course Sign Up
1. Go to the Members Portal and log in here: https://members.sls.com.au/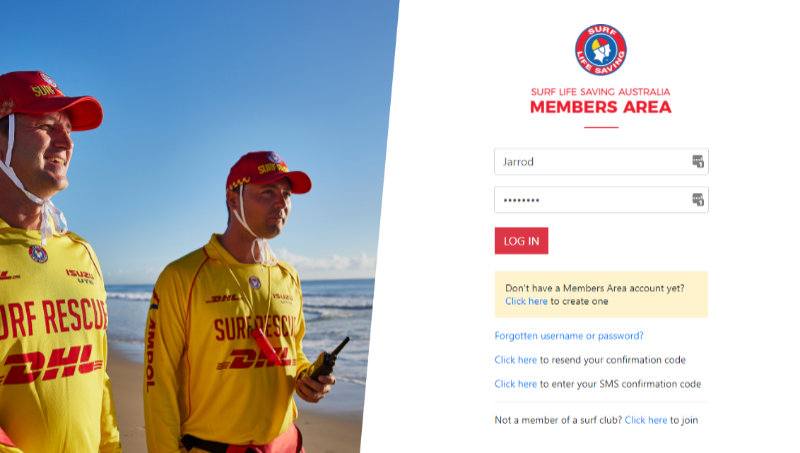 2. Go to the eLearning page.
3. Click the button to "Login to eLearning". This will take you to a different platform built for online training.

4. Go to the "Training Library"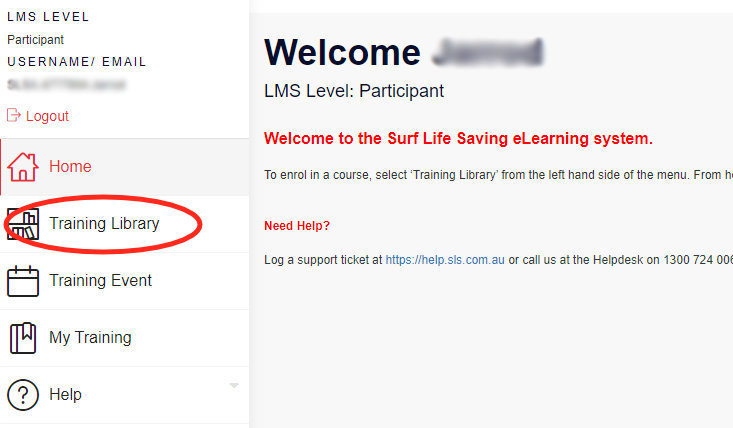 3. Go to the "SLS - Aquatic Rescue" category.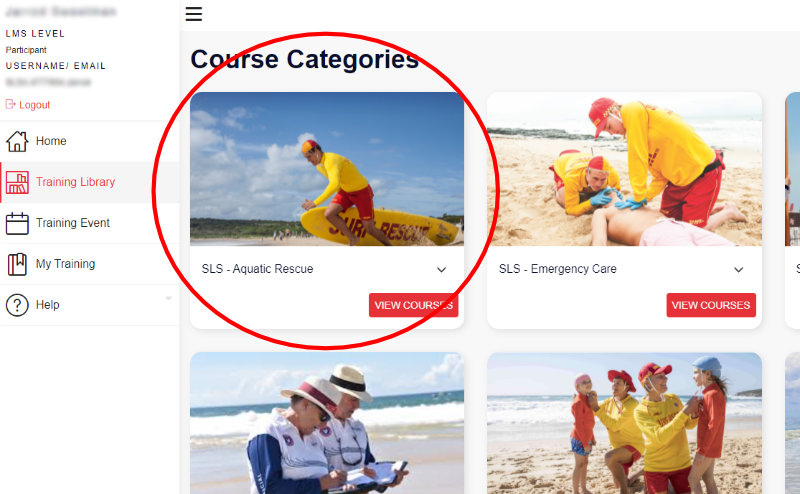 4. Enrol in either the "Bronze Medallion" or "Surf Rescue Certificate" course.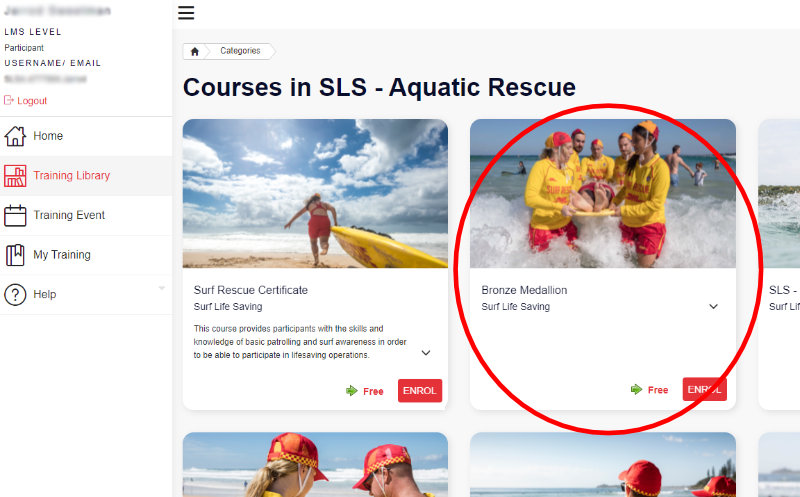 OR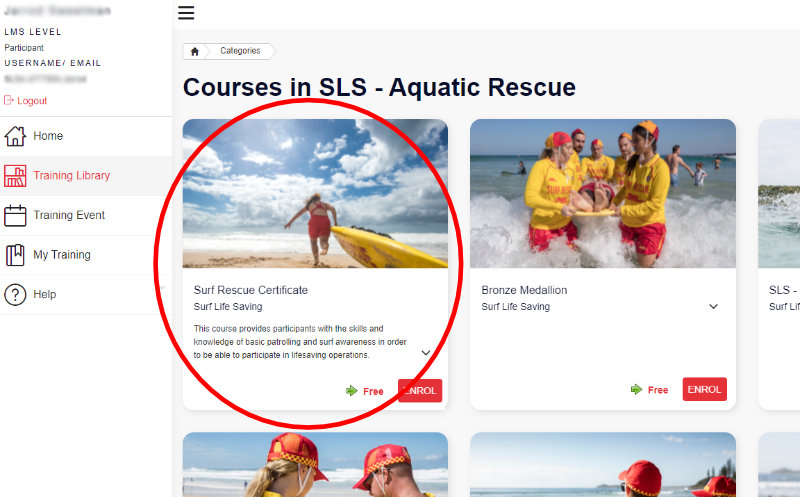 5. Go to your "My Training" section where your courses should now be showing.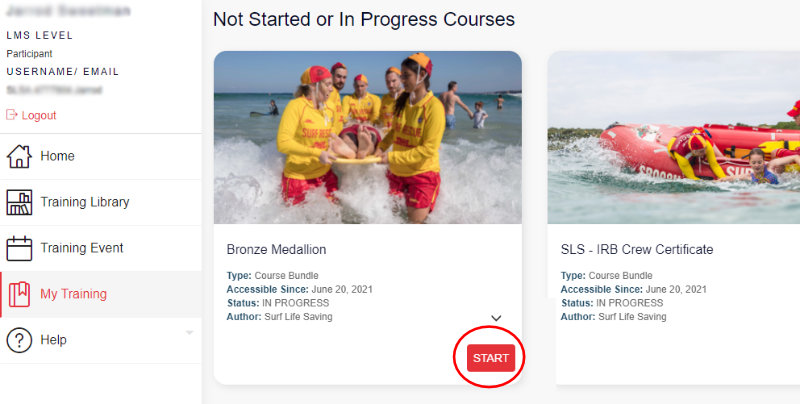 6. Click to "Start" either the Bronze or SRC course.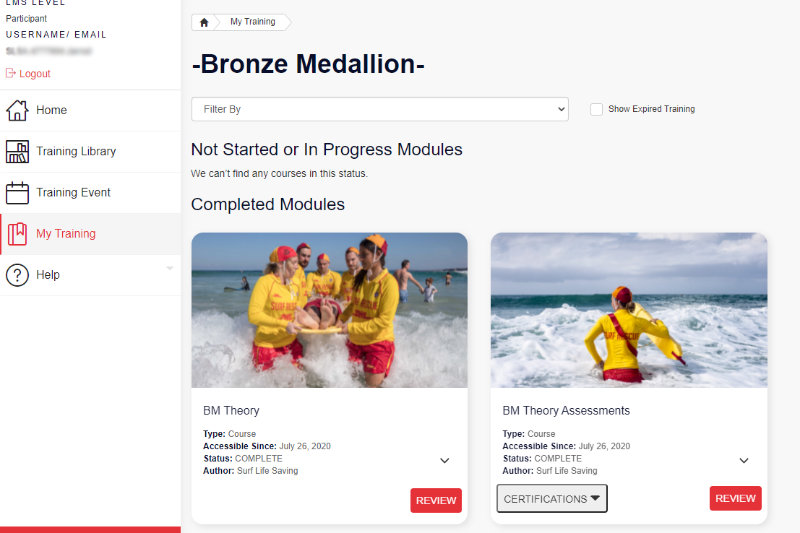 OR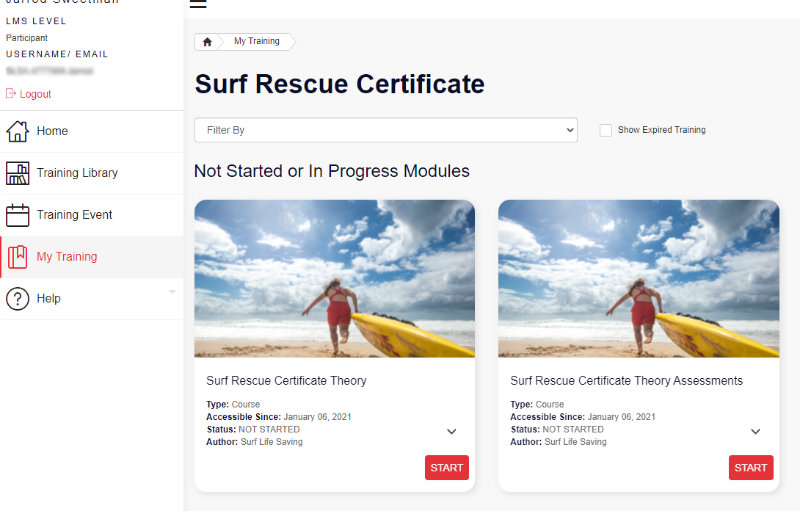 Important: The course is broken into 2 sections:

Theory: This is the online course modules that you will work through in your own time as part of the course. Your Trainer will tell you when they want you to work through each module.
Assessment: This is part of your course assessment and must be completed before the end of the course. Your Trainer will get you to complete this after you have completed all your course theory.
You can access these modules throughout your course by completing the first 3 steps and going to the "My Training" section.
Next Step:
Find out how to get access to the Training Manual (Public Safety and Aquatic Rescue).