Coolum Beach SLSC Nippers
Information for new Coolum Nippers
We're looking forward to a brilliant, fun-filled 2023-24 season at Coolum Nippers. New nipper membership registrations for the coming season open 17 July 2023.
Our volunteer team is holding a New Nipper Information sessions on 6 Aug 2023 at 2 pm & 3 pm. This session is for new Nipper families to find out more about what Nippers is all about and ask any questions they have. All new and returning Nipper registrations are online.
We have lots of information about the coming season here on our website and will be adding important dates and details as the start of the season approaches. If you can't find the info you're looking for here, on our Nipper FAQ page or in the Nipper Handbook contact our club admin team at 07 5446 1148 or complete our contact form.
Other helpful pages:
If you are a returning nipper family renew your membership here - Returning Nippers
Requirements to join Nippers
Before registering your child for Nippers, please take a minute to consider these very important points:
Can your child swim?
Is your child happy in the beach environment?
Is your child confident to enter the water without you?
Nippers is not a swimming skills program. For the safety of all nippers and volunteers, there is an expectation that all participants will have an existing level of age-appropriate swimming competency before joining Nippers. Your child will enjoy the benefits of Nippers a lot more if they can swim and are confident in the water.
New Nipper Registrations
PLEASE NOTE UNDER 6 - UNDER 9 AGE GROUPS ARE AT CAPACTIY AND WE ARE NOT TAKING ANY MORE REGISTRATIONS FOR THESE GROUPS
Nipper registrations are carried out online this season. We have step by step instructions on how to complete your registration here - Instructions on how to join Coolum Surf Club.
Important note - rather than joining as an 'Individual' select 'Family' & include all nippers and parents/guardians details together.
How to join Coolum Nippers
IMPORTANT - all steps need to be completed for registrations to be processed.
Join the Surf Club as a family here - sls.com.au
Pay nipper fee/s - (2023-24 season) Scroll down to 'Nipper Membership Fee' section in Payments -
1st nipper $250
2nd nipper $150
3rd nipper $65
4th nipper $65
Nipper Parents are Associate Members - $0 fee
Confused? More info on fees here - Nipper Fees
Blue Card Application** - Parents/guardians need to complete a Working with Children Blue Card application (free).
Follow the steps to complete your Blue Card application listed below.
Once you have completed Steps 1-3 for the Blue Card please email your Blue Card Member Account Number PLUS a copy of parent/guardian drivers licence or passport* PLUS a copy of each nipper/s birth certificate or passport* to Club Admin at admin@coolumsurfclub.com.au for final processing.
*Licence, passport, birth certificate can be a photo of or scanned copy.
**If you already have a Blue Card a copy of the current Blue Card and a completed Blue Card Authority form needs to be sent to Club Admin
Nipper Registration Checklist
Make sure you've completed all these steps so your Nipper membership registration can be processed without delay.
Joined the club as a family
Paid fees
Completed Blue Card application
Emailed - Blue Card number and ID documents for parents & nippers to Club Admin
Once you've completed the above tasks download Team App and join Junior Lifesavers Coolum Beach to recieve all of the preseason & during season updates and information. Find out more here Coolum Nipper Communication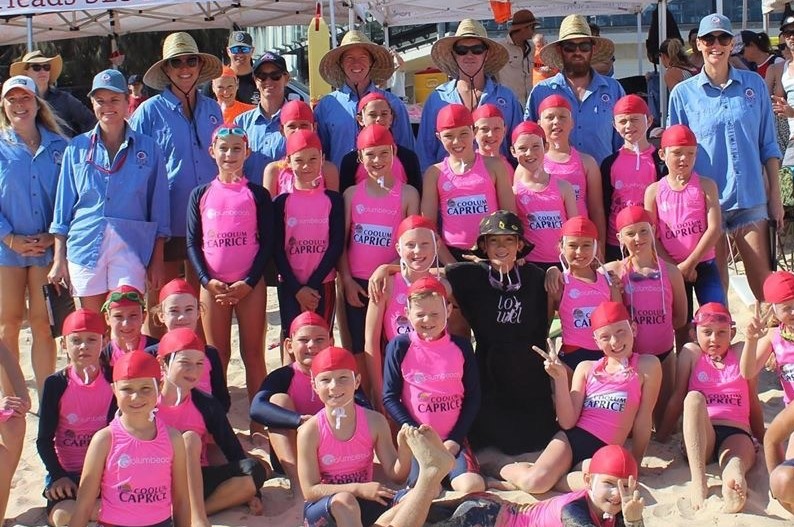 Blue Card
To provide a safe environment for our nippers we ask that each parent, relative, or adult who will attend nippers gets a Working With Children Blue Card. You can apply for your Blue Card here bluecard.qld.gov.au
There is no cost for Blue Card application through Coolum Beach SLSC.
Once you have completed your form please return to Coolum Beach SLSC admin for processing.
Blue Card Application - Step 1
SLSAMember Area link - members.sls.com.au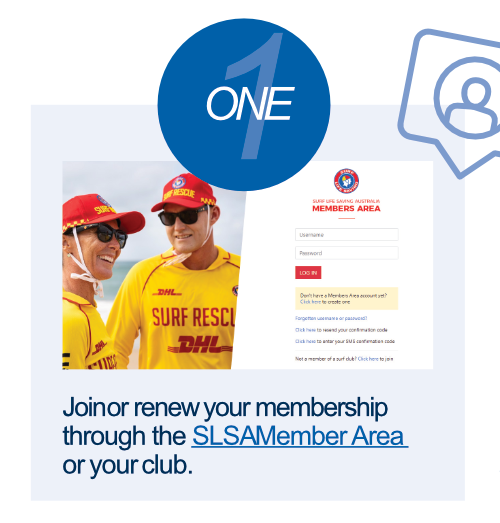 Blue Card Application - Step 2
QLD Transport CRN link - qld.gov.au/transport/crn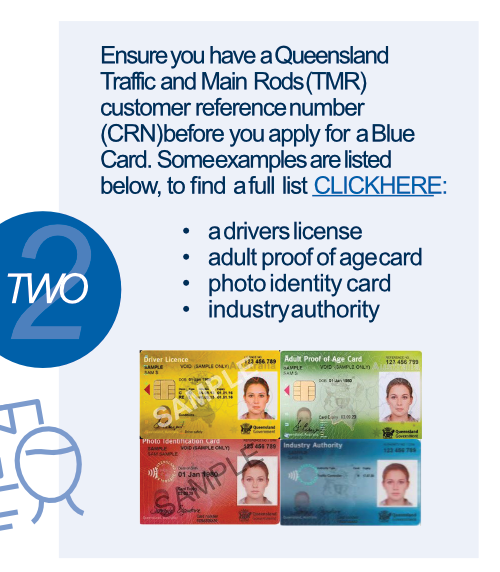 Blue Card Application - Step 3
Blue Card Application link - bluecard.qld.gov.au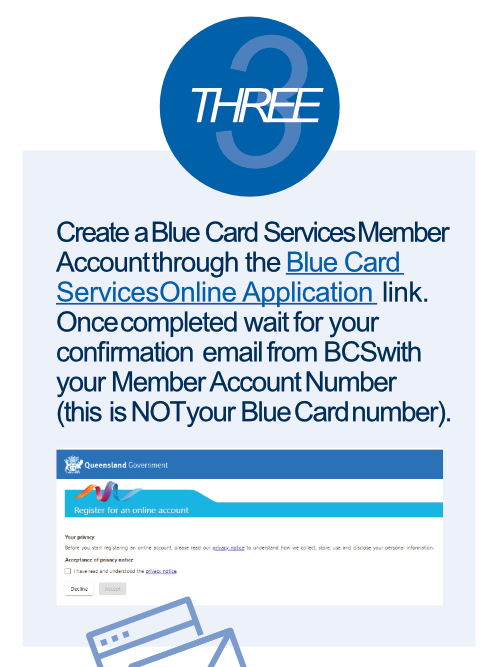 Once you have completed Steps 1-3 please email your Blue Card Member Account Number to admin@coolumsurfclub.com.au for final processing.
If you get totally stuck or have questions regarding the Blue Card application process including authorisation to confirm an existing card please contact club admin - Contact
Coolum Nipper Fees
Our Nipper fees for this season are listed here - Nipper Fees. You will need to pay your Nipper fee during the registration process.
Coolum Nippers is a FairPlay voucher activity provider which means eligible families can use the Qld Government issued FairPlay voucher towards their Nipper Fees. For more information including eligibility requirements and how to apply visit - qld.gov.au/recreation/sports/funding/fairplay
If you have any trouble with your registration or have any questions please contact our club administration team at 5446 1148.
2023-24 Season Nipper Handbook

For all the information you need to know about nippers this season take a look at our 2023-24 Nipper Handbook.

NIPPER HANDBOOK
Support Coolum Surf Club
Not ready to become part of Coolum Surf Club but still want to help?
It takes a lot of money to run a surf lifesaving club; from the equipment needed on the beach (vehicles, boards, IRBs, first aid kits, defibrillators etc) to administration and training to facilitate patrolling.
So if you can't join us, support us through one of the following options.