Logan Pieters - Places in top volunteers who spend most time on sand
Published: December 13, 2021
SLSQ compiled a list of top volunteers who spend the most time on the sand and our young gun Logan Pieters came in at number 4. Great work Logan!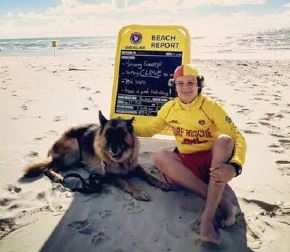 "For me it's just good to get down to the beach, volunteer your time and just help out really," he said.
"It's a lot of fun as well, anything could happen during the day, rescues, incidents all that type of stuff, it's just good fun.
"It's awesome, I love it and everyone there is lovely, a lot of helping people in the club."
Surf lifesaving runs in the Pieters family, with Logan's parents patrol captains at Coolum Beach as well.
The teen is also the current radio communications officer for Coolum as well.
"I just jump down in the morning and do a couple of shifts on the weekend, just whenever I'm free."
As for the future the teen has big plans to stay involved.
"Further down the track when I turn 17, I'd love to get my silver medallion for beach management so I can be a patrol captain and have my own patrol."