Coolum Beach Boaties are Back
Published: November 16, 2021 Last Updated: November 16, 2021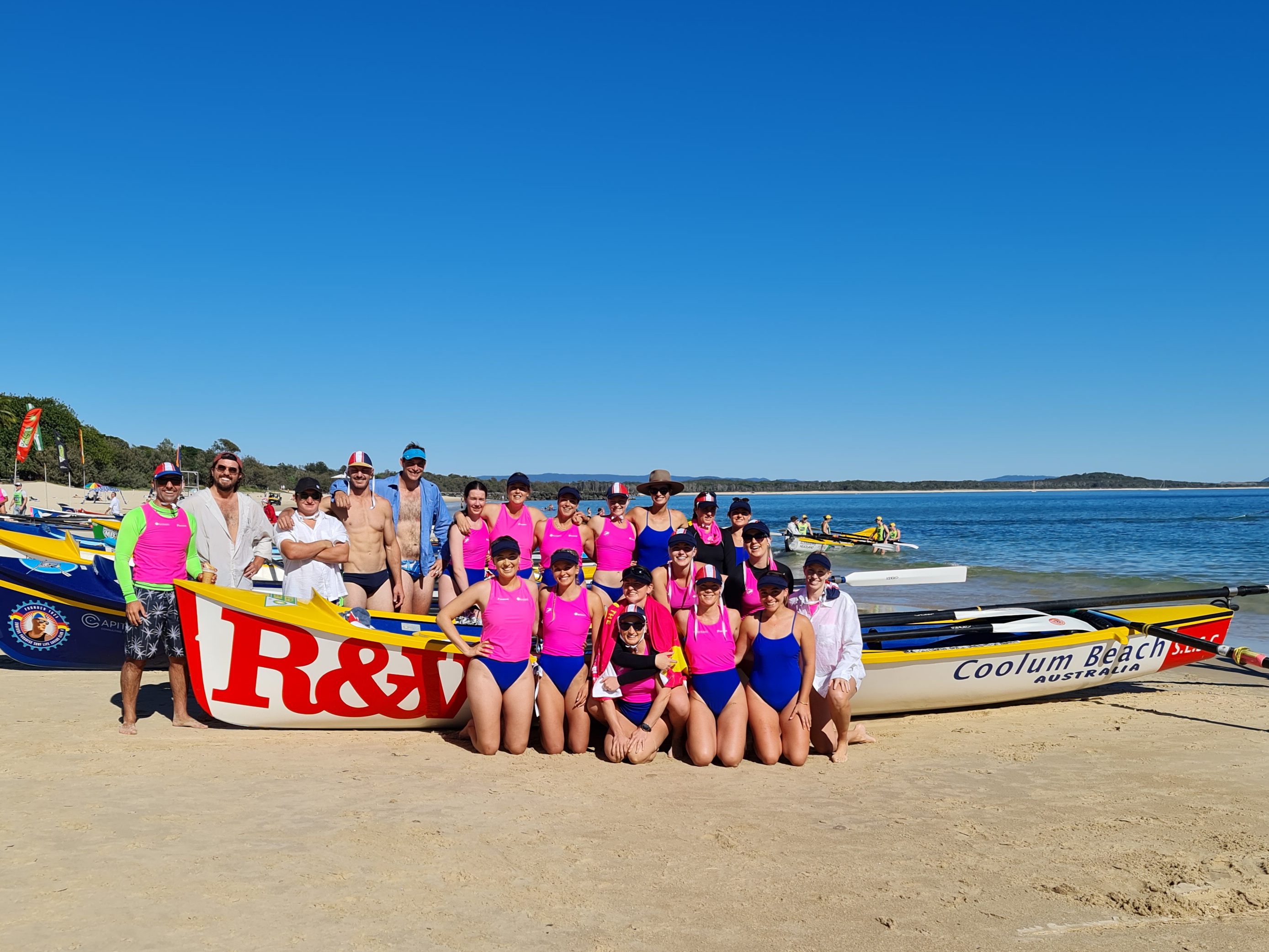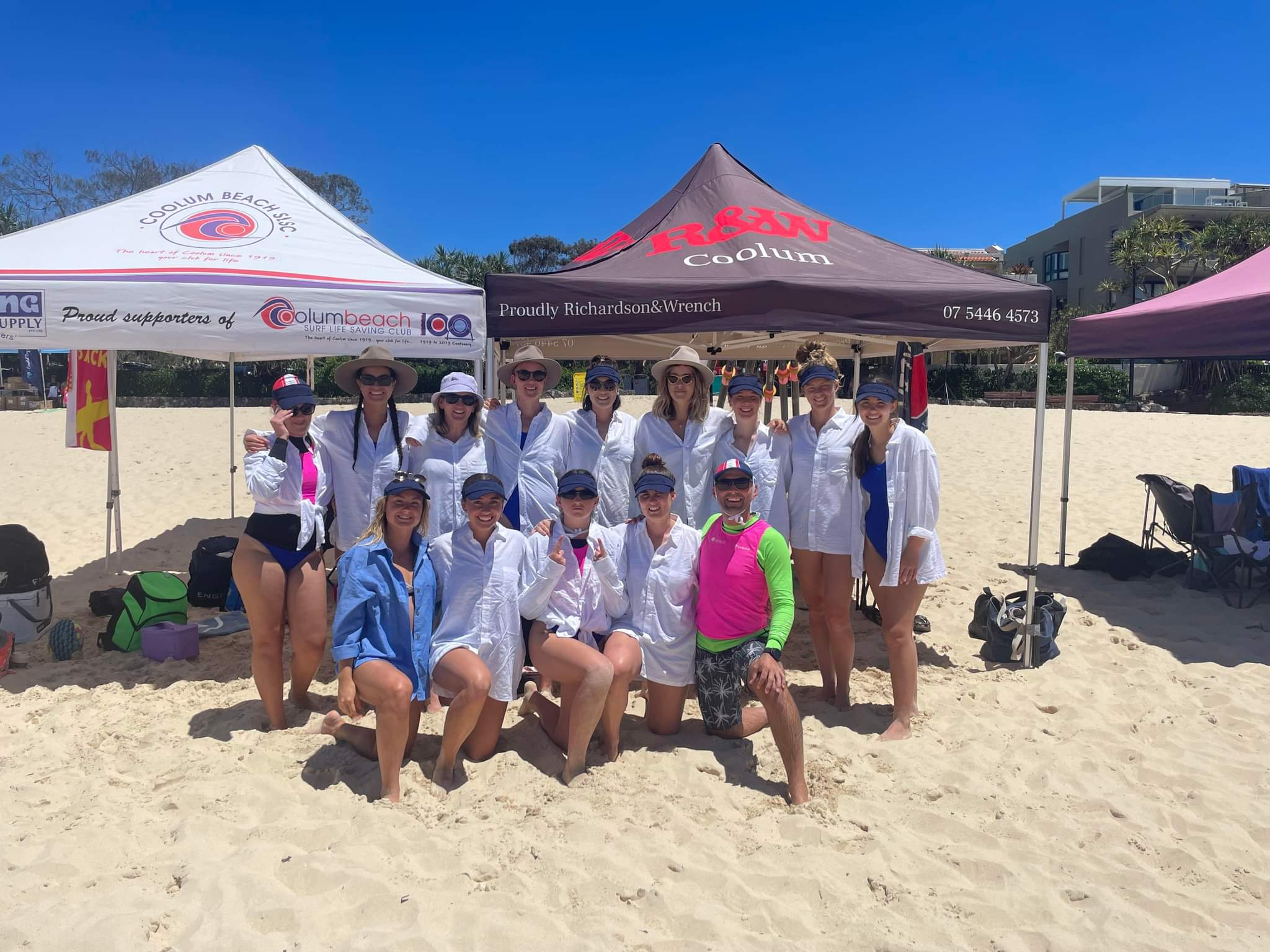 Coolum Beach Boaties are back! Over the weekend (Saturday 13th and Sunday 14th) we saw five crews race at the first two carnivals of the year, Noosa Youth Carnival and the first ASRLQ Queensland Cup.
All crews went in with no expectations since each crew has been together less than a few months, some having been in the boat together only a week prior! While it wasn't the desired conditions for surf boats - zero surf, and a bit of wind - it meant we had a good fitness, endurance and accuracy test, on a level playing field.
Saturday was all about our youth with the Noosa Youth Surf Boat Classic showcasing U19 and U23 divisions. • Our U19 female Megatrons doubled up in a trial U17 male/female combined division where they also finished 3rd. Ayva Tomba, one of the rowers in the Megatrons said: "a few nerves at the start of course, but the girls and I were so stoked at the outcome of our results, and for three of us being their first ever surf boat carnival they loved it, although fitness definitely needing some work doesn't stop smiles all round. So keen for another day of racing.'' • The U23 female Wild Turkeys rowed well finishing 2nd. A fantastic result, considering they found their 4th rower earlier in the week! Lucy Cullen, one of the rowers in the Wild Turkeys said: "I think we smashed it for our third time rowing as a crew! Overall stoked for the second place!''
Sunday had all divisions racing in the ASRLQ Qld Cup Round One.
• The Open women Thundercrackers were not sure what to expect when racing against some of the best in Australia, improving every race, they ended with a photo finish 2nd place. • The Open men Primes showed some promising form after only a week's preparation, just missing the final. • Our Reserve female Shockwaves certainly shocked most of the opposition clawing through the semi's into the final knocking out some fancy competition. Finishing 4th with a rookie #bowchix shows that they have what it takes! More time together should see this crew grow in confidence and strength. • The U23 Wild Turkeys showed great form winning their way into the final. Their lack of time together uncovered some inconsistencies which lead to their undoing finishing a creditable 4th. • The U19 female Megatrons showed great determination finishing a gutsy 3rd in the choppy conditions. An oarsome result with 3 rookies.
Summary Coolum Beach Results: Our open women (Thundercrackers) tied 2nd place overall with 33 points. Open men (Primes) came away with 21 points. Reserve women (Shockwaves) placed 4th with 24 points. Under 23 women (Wild Turkeys) placed 4th with 27 points. Under 19 females (Megatrons) placed 3rd with 26 points.
Thanks to David for his leadership on the beach and in the boat, to Noosa for both carnivals, and each rower for ensuring the pack up, the event, and pack down was a team effort.
A great kick off to the 21-22 season! Keep an eye out for @CoolumBoaties on Instagram.
Latest Posts