Coolum Beach Surf Boat Crews at Aussies 2022
Published: April 14, 2022
Coolum Beach Surf Boat Crews came to dominate Aussies and did exactly that!
With the under23 women taking gold, and the open women taking bronze. A challenging week, with dangerous surf conditions, and many days spent waiting on the beach ready to compete. The entire boat section showed their true colours working as a unit, with every member there to support.
A huge congratulations to our under23 women WildTurks.
Started the day with a heavy backshoot and rollover in the warm-up, and finished the day winning the final to become the Australian Champions.
This season, there has only been three consistent rowers, Aqua Meanie, Grace Floyd, and Lucy Cullen, with a different fill-in at every carnival. Tori Coppen filled in, all the way from Soldiers Beach. Such a huge effort!
Sunday bought in glassy 4-5 ft swell (still heavy on that Nth Kirra back bank) with open women Thundercrackers on display. The crew, Jessica Arvela, Madison Brown, Courtney Roman, and Maggie Collins, wrote the book on resilience and never say die attitude! Rowing seven races in one day, they were ready for a big day of surf. David guided them safely through the conditions while the crew showed their strength and surf skill to mow down several crews to finish third in the final.
Although only four rowed the Aussies campaign, it's taken six oarsome women to get through this season after a broken wrist and hysterectomy almost stopping their season half way through. A big thank you to the legendary Elly Gillis for stepping in for 3 weeks and contributing to where we are today.
The only crew to make finals in Australian Open and Australian Championships, and medals in both to prove it. "You have certainly deserved to be Ranked Number 1 Open Women crew of Australia." - David Tomba
The reserve women Shockwaves had a tough Aussies campaign, with a different crew make-up at every carnival since late January, the Queensland Representatives showed their club spirit supporting every crew the entire week. The wins would not have been possible without this support.
The open men Primes took on the biggest surf conditions some of us had seen, with strength and commitment, they just missed the cut through to finals.
The under19 women Megatrons, plagued by illness and injury since Australian Open, they did incredibly well to negotiate the heavy conditions.
Check out TeamNavy on Facebook for the live stream video of the open womens win, or David Tomba's YouTube for the GoPro footage of both incredible wins.
Thanks David and Kate for your leadership, integrity and commitment. There were many respected sweeps and rowers who approached members of Coolum to congratulate us, and specifically mention David for his sweeping and coaching.
Next is rest, feedback, and preparation for preseason. Stay tuned.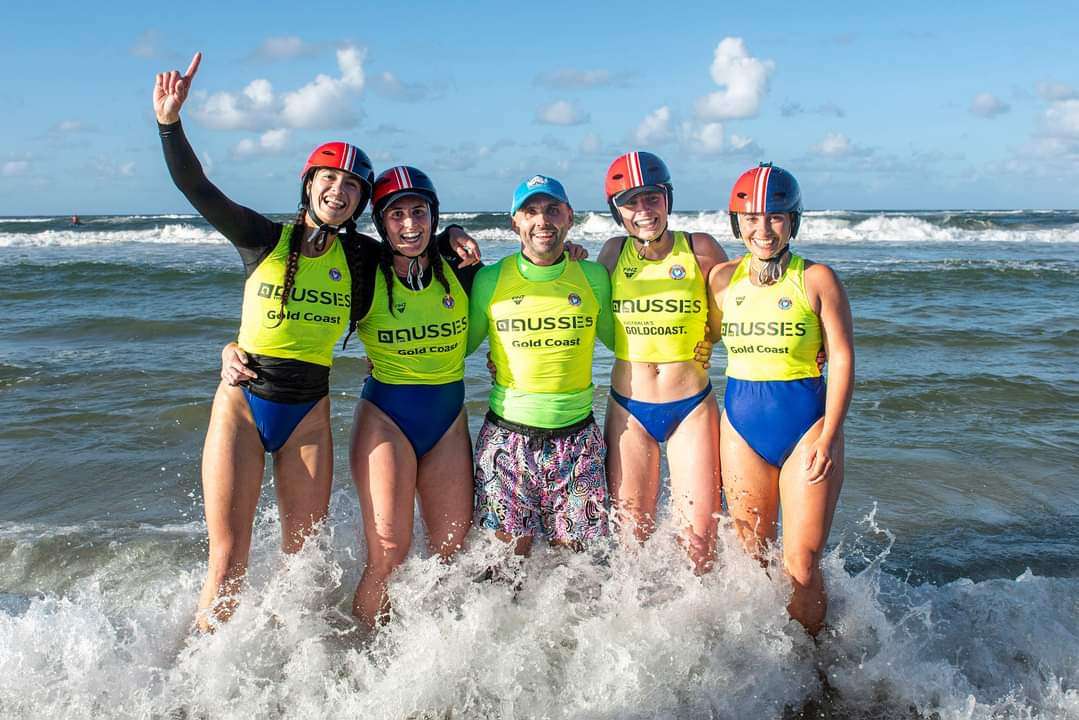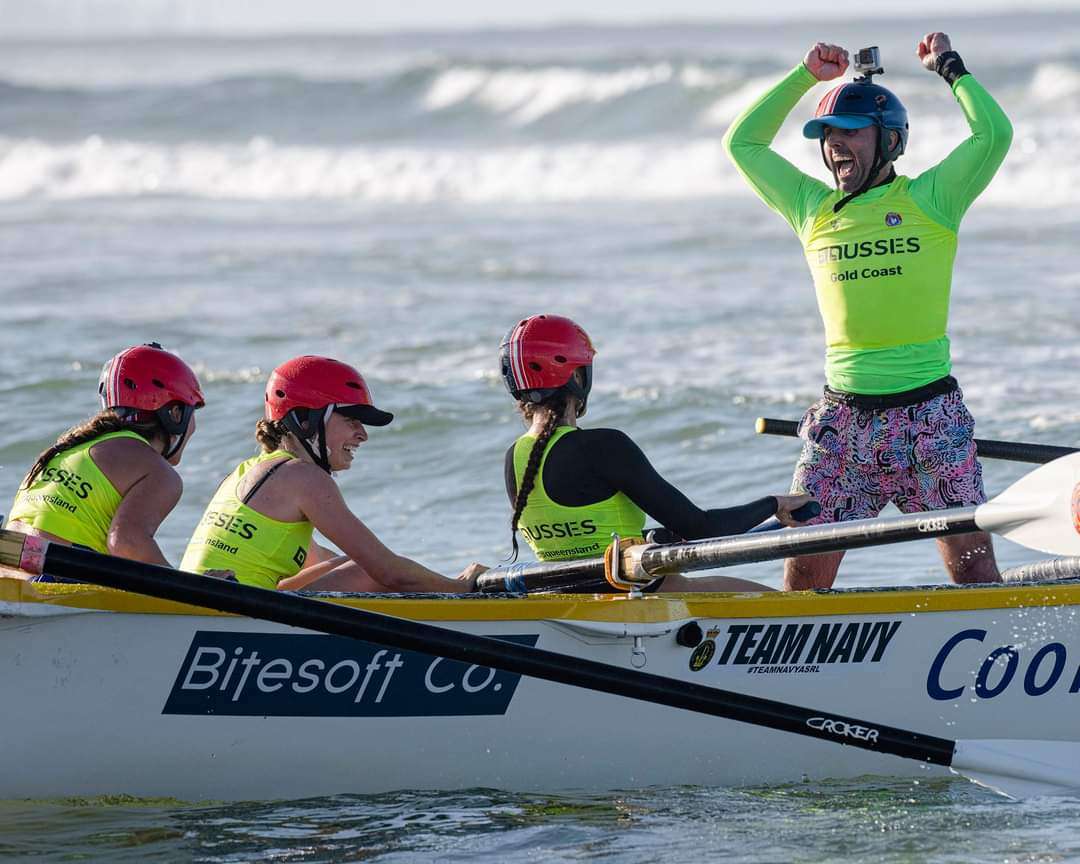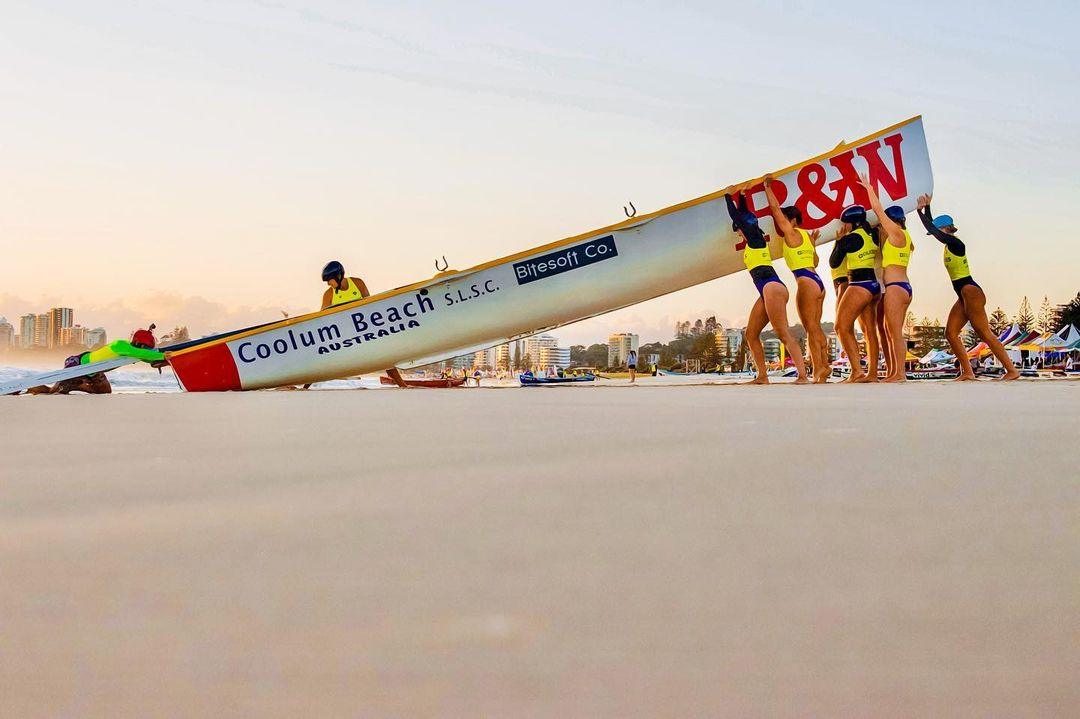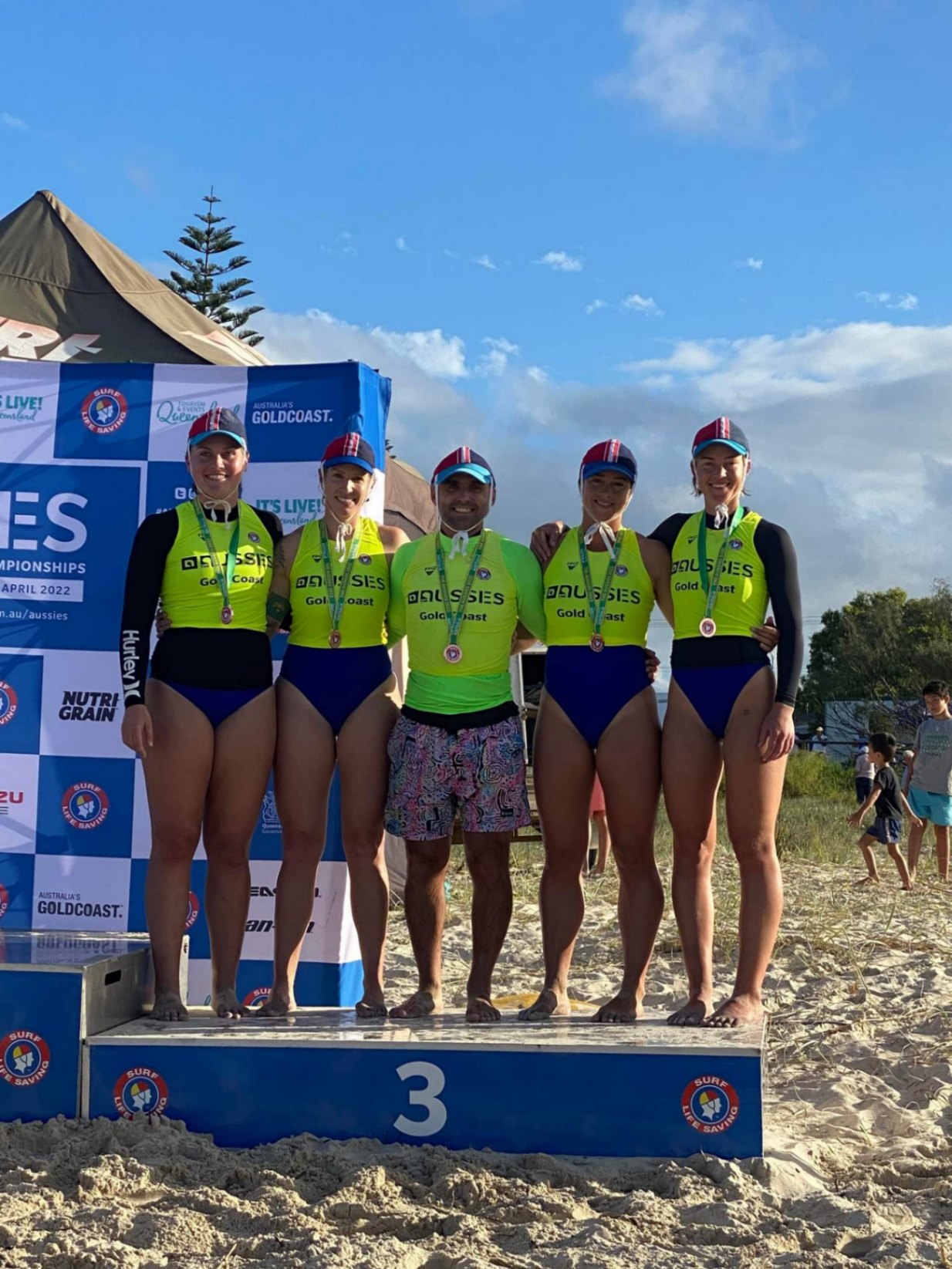 (Photo Credit to Malcolm J Trees)