Coolum Beach Board, Ski, Beach Sports and Board Riding - Aussies 2022
Published: April 14, 2022
RESULTS AND POINTS:
60-69 Male Short Board – GOLD (6 points) – Bruce Dunne
60-69 Male Long Board – GOLD (6 points) – Bruce Dunne
45-49 Female Board Rescue GOLD (6 points) – Heidi Dunne & Jodie Waring
50-59 Female Long Board - GOLD (6 points) - Jodie Waring
50-54 Female Board Race - GOLD (6 points) - Jodie Waring
50-59 Female Short Board - SILVER (5 points)
30-39 Male Long Boards - BRONZE (4 points) - Jake Harris
70-74 Male Double Ski - BRONZE (4points) - Basil Caffery and Ken Cameron
70-74 Male Individual Ski - FOURTH (3points) - Basil Caffery
75 + Male Individual Ski - FOURTH (3points) - Ken Cameron
30-39 Male Short Boards - FOURTH (3 Points) – Jake Harris
60-64 Male Flags - FIFTH (2 Points) - Noel Boxer
60-64 Male Board Rescue - SIXTH (1 Point) - Ian Norman and Noel Boxer
60-64 Male 1 km Beach Run - SIXTH (1 Point) - Noel Boxer
60-64 Male 2km Ocean Swim - FOURTH (3 points) - Ian Norman
Coolum as a Club placed equal to some other bigger Surf Clubs across the nation
Ranking a very creditable 22nd in the Masters overall point scores and 28th in the Open overall point scores, out of more than 140 clubs!
Coolum Beach SLSC was also second overall in Masters surfing point score and second in the Peter Doolan Team's trophy
Male Teams (making finals)
A Coolum beach first was our 150 Male Surf Team (Ian N, Anthony W and Ricco) making in through semi-finals to Aussie finals, coming in 9th in the final out of 19 teams.
Our Taplin 130 team with Ricco C in the swim, Anthony on the boards and Ross Fountain smashing it in the ski, yew!
Noel placing 6th in the 1km beach run out of 11 competitors was a hot result, well done Noel! Not to mention Noel's 'full flight' technique coming in 5th in the Flags 60-64 Male division – earning an extra two points for Coolum.
Del was placed 5th in the beach sprint semi – just missing out on the finals by one place. Well done Del; 6 events at your very first Aussies, welcome aboard the surf sports team
Some standout performances
Starting with Luan C scoring high combined scores in rounds and quarters, winning all the way and making it to the top 6 surfers in to semis. Out of 40 in the under 15 yrs short boards. However luck didn't come his way during semis, getting pipped by 0.1 to - only narrowly missing the finals.
Cooper W making it through rounds, quarters, then semi-finals in the open long boards. He surfed against Anthony Carroll in each event whom is the 'Harrys from Bondi Beach' and the reigning Australian Gold medallist. Congrats Cooper on achieving top 6 long boarders in SLS.
Wil Dunne made rounds, then quarter finals in the open short boards, with some tough competition – great surfing Wil.
Jake Harris surfed well with some solid scores in the masters male long board event 30-39 years, bringing home a shiny bronze. He backed it up with a fourth in the short boards through a 3-4 ft surf at Burleigh Heads on Friday the 8th of April. Great work for your first surfing comp.
Bruce and Jodie making their way through rounds, quarters, semis, to the final out of 18 competitors in the open Long Board Events on Sunday the 3rd of April 2022 at Miami Beach Gold Coast.
Bruce continued the Gold Rush with a PERFECT TEN. What a legend. This must be Bruce's 7th consecutive individual gold in surfing in long and short boards. Bruce finished the competition off with the highest overall combined score of 18.67 of the entire event, even open scores from 6 days of surfing, an 8.67 plus and 10 to win gold in the master's short board 60-69
We saw some great surfing by our younger Coolum members, with Levi J making quarter finals in the under 14s (38 competitors in this division). Some surfers just missed out the next round or quarter/semi by 0.2 points.
Coolum had a number of youth competing in Short boards in the under 14's and 15's (Esmee, Levi, Josh, Harvey , Cisco, Taj and Luan).
The Andrew brothers (Lachlan and Toby) made rounds in the short boards under 17s and under 19s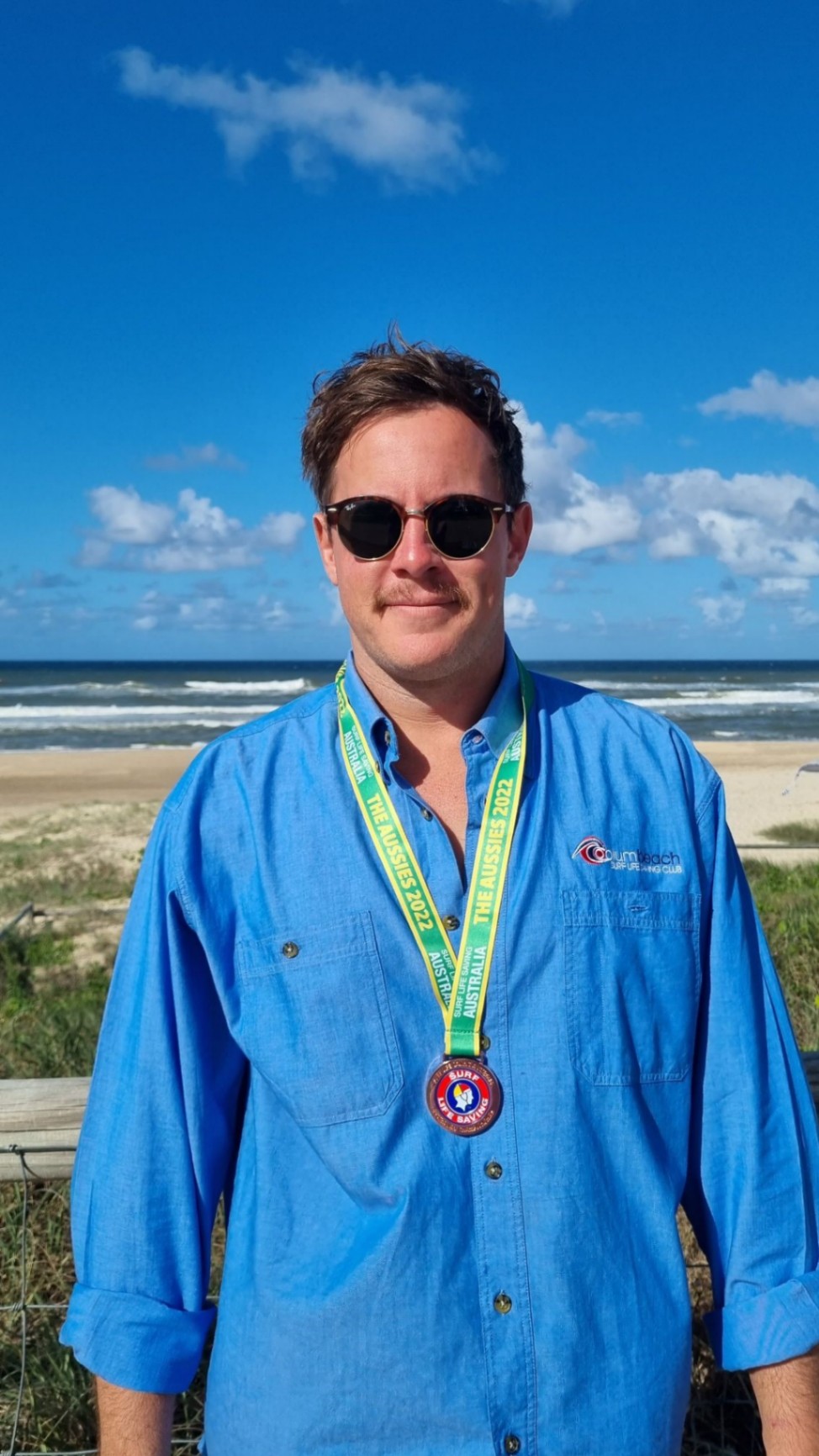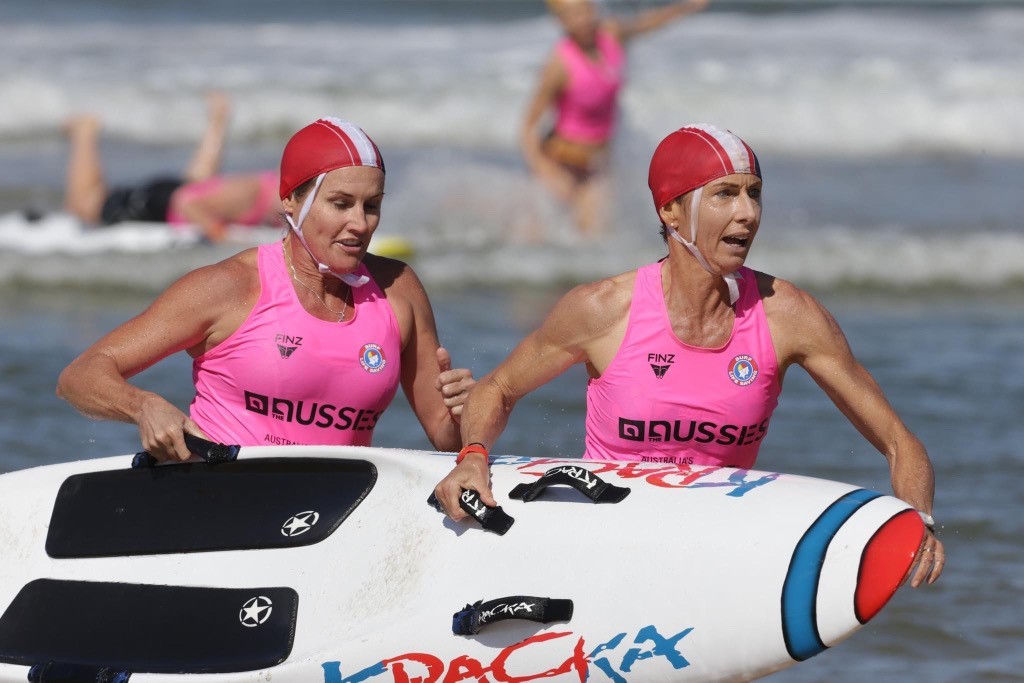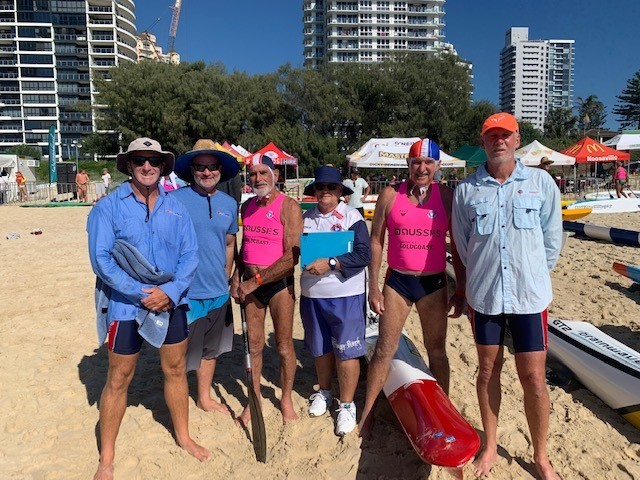 SPECIAL MENTIONS:
To our officials Sharleen and Ernie. Walking the beach for 9 days.
Big Shout out to our Coach Nic – preparing the boys for these events. Working tirelessly on the beach, in the gym, in the water, managing nominations and team updates.
Greg our Surf Sports Officer - always there to help the team with organising events, sending updates, managing logistics and nomination fees, advocating for members, being an exceptional swimmer and competitor himself.
Thanks to the committee for approving funds for members to represent our great club (uniforms, fees, transport, coaching)
Appreciate the support from our sponsors, who help us make it onto the beach
Thanks Anthony and Del for getting equipment down to the Gold Coast and back safely
Bruce Dunne for coordinating and inspiring our surfing the team